HOW TO VISIT

There are two types of tours – one for groups of 20-40 people; or, VIP tours for one to 19 people (recommended for individuals or families)
All group tours must be a block booking (ie, we don't mix groups).
Group tours cost 50 shekels per person; VIP tours cost 1,000 shekels for the whole event (not per person)
All tours need to be booked in advance – no walk-ins allowed
The tours are not suitable for children under five
Tours last at least one hour and are given in person by Uri, in either Hebrew or English
Photos can be taken of the exhibits and with Uri
To book a tour, please call 0528416662 (or international +972 528416662) or email [email protected]
Open from 12:00 – 19:00, seven days a week, at Mazal Arieh St. 7, Old Jaffa

About the Museum
The museum displays an incredible collection of original items owned by Uri. Visitors can see up close objects bent with mind-power, gifts from Uri's world-famous friends, and many unique artefacts spanning Uri's remarkable career. There are opportunities for photos as well, including Uri's iconic spoon-covered Cadillac – and with all tours led by Uri himself, you will get to meet him.
Read More
Watch On BBC
About Uri
One of the most famous people of the last 50 years, Uri Geller is known around the world for his unique abilities as a psychic, mindreader and telekinetic metal bender. He is especially known for bending spoons, a phenomenon he instilled into world culture. Uri's powers have confounded science and been verified by the CIA. He has been the subject of countless books, newspaper articles, documentaries and movies, and counts the world's best-known celebrities, politicians, entertainers and rock stars among his admirers and friends.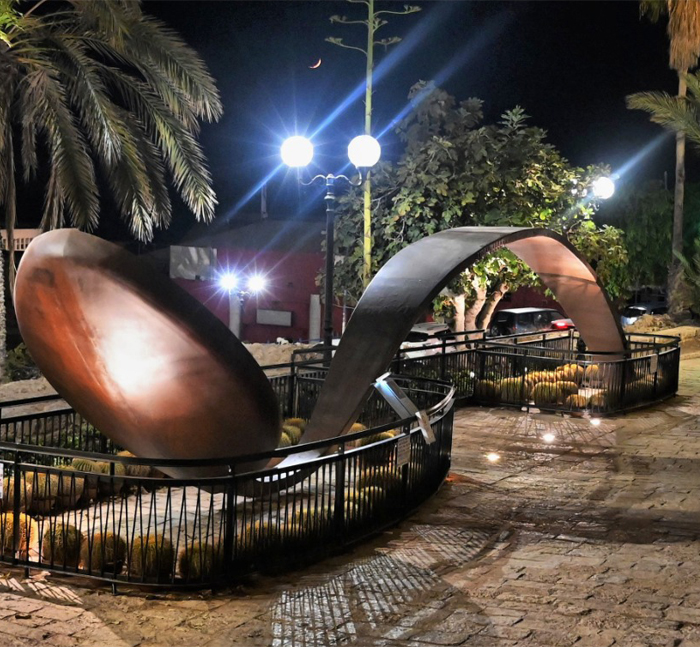 What Our Visitors Say!
We had an amazing time and a mind bending experience at Uri Geller's Museum. We were lucky enough to be guided by Uri Geller, the legend himself, sharing amazing stories related to very unique and intriguing artifacts interwoven into his astounding life journey. From an astronaut's suit that actually been to the moon and Leonardo Davinci's Cristal ball, to John Lennon's glasses. The space itself is brilliantly designed and is one of the most unique ancient spaces in Old Jaffa. You can spend there literally hours and still not see enough. It was a tour to remember! I definitely recommend it!
-Shmueli Ahdut

View All Testimonials
How to get there
The museum is located in Mazal Arieh St. 7 in Old Jaffa. It stands near the entrance of the old, picturesque port and overlooks the sea.
Uri Geller Museum
Mazal Arieh St 7, Old Jaffa, Tel Aviv-Yafo, 6803655
Mob: 052-841-6662 (international +972-52-841-6662)
Landline: 03-728-1111 (international +972-3-728-1111)
Get Directions on Google Maps
Nearby Tourist Attractions
The Clock Tower

Flea Market Jaffa

Old Jaffa