A spoonful of Uri: Inside Tel Aviv's newest magical museum
Visiting a museum entirely dedicated to Uri Geller, created by Uri Geller, and presented through a live guided tour by Uri Geller, had never been on my to-do list. During your brief holiday visit to Israel, you also may not have considered this possibility.
On our recent trip to Israel, it took us more than a few days to shake off our jet lag and get through the first days of Passover. By the time we got out, it was to Jaffa, a place that all of us could remember fondly.  By some amazing miracle by Israeli-standards, we found street parking just a few blocks from the most interesting streets of town. As we got out of the car, I looked up and saw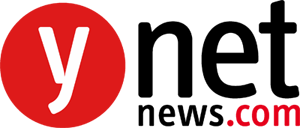 'My mother was related to Freud, she always thought I inherited powers from him'
Illusionist Uri Geller packed up his lavish life in England and moved to Jaffa, where he established a museum in his name; In a new documentary, he reflects on his tough childhood, serving in the Six-Day War, near-fatal eating disorders and the time John Lennon told him he looked like a Holocaust survivor.

Loose Women left speechless as Uri Geller proudly displays 'unusual' Putin souvenir
The Loose Women panel were joined by TV personality and self-proclaimed psychic Uri Geller who excitedly revealed Vladimir Putin had sent him a spoon.Uri's best-known stunt was making a spoon or key bend by merely rubbing it, leaving viewers stunned at his skills.